Posted by: Nick Redfern on January 25th, 2013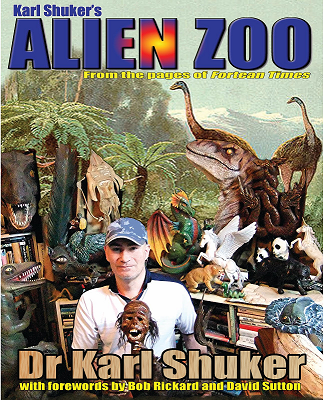 Karl Shuker has a good new post at Shuker Nature, which starts as follows:
"In previous ShukerNature blog posts…I have examined the remarkable theory put forward independently by several ufologists down through the decades that at least some UFOs may actually be undiscovered flying organisms – sky beasts. That is, highly specialised life forms adapted for an exclusively aerial existence amid the atmosphere encircling our planet, and thereby occupying a fundamental ecological niche that would otherwise be inexplicably ignored by the normally highly-productive nature of evolutionary radiation. And in those posts of mine, I have presented various reports that may relate to such organisms."
And, as Karl's latest article reveals, he's just received another report that may fall into this category…

About Nick Redfern
Punk music fan, Tennents Super and Carlsberg Special Brew beer fan, horror film fan, chocolate fan, like to wear black clothes, like to stay up late. Work as a writer.