Posted by: Craig Woolheater on February 16th, 2012
In the discussion of Loren's post from yesterday, New "Champ" Videos Need Analysis, several Cryptomundians referenced the infamous ABC Champ video from 2006.
I originally posted about this video shortly after it aired on ABC here on Cryptomundo.
The video was posted here on the site after it aired, but the copy of the video was pulled from youtube and disappeared from sight.
As for Champ, keep shooting and keep looking. The Sandra Mansi photos are rare…and yes, I consider that pretty good stuff. The other video footage for water critters I'm most intrigued and excited about is a piece that ABC nabbed hold of and we haven't seen since…think it was back in 2002 (ish) of two guys on a fishing boat and something comes up under the boat–I didn't think it was photoshopped and it looked like some living thing cruising along under the surface. It's been so long since I've seen it, I can't remember the details of the critter…springheeledjack
@SHJ, I completely agree about the ABC "Champ" footage. I have no idea what it shows but it seems to have really disappeared and never received any significant analysis that I have seen. Now, I say that as a card carrying skeptic. But, I would like someone with knowledge and skill to look at that ABC video and offer a reasoned opinion on what it shows. Here is a link for those who may not recall the video.Larry
Larry provided a link to the video on another website, but that site didn't allow the video to be embedded elsewhere, so I did a google search and found a copy uploaded last year to youtube.
Here are the video stills I originally posted back in 2006.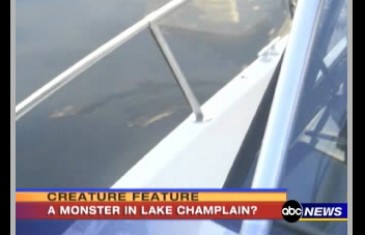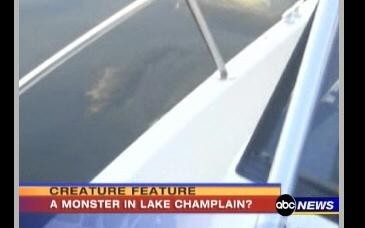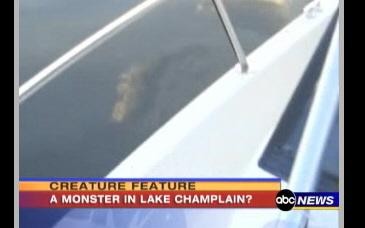 What do the astute Cryptomundians think is in the video?
About Craig Woolheater
Co-founder of Cryptomundo in 2005. I have appeared in or contributed to the following TV programs, documentaries and films: OLN's Mysterious Encounters: "Caddo Critter", Southern Fried Bigfoot, Travel Channel's Weird Travels: "Bigfoot", History Channel's MonsterQuest: "Swamp Stalker", The Wild Man of the Navidad, Destination America's Monsters and Mysteries in America: Texas Terror - Lake Worth Monster, Animal Planet's Finding Bigfoot: Return to Boggy Creek and Beast of the Bayou.