Posted by: Craig Woolheater on June 20th, 2014
Mountain Monsters: Snallygaster of Preston County
Premieres Friday, June 20 at 10/9c
Also airs:
Saturday, June 21 at 1/12c
The AIMS team travel to Preston County, West Virginia, to investigate a huge flying predator called "The Snallygaster." The team encounters great danger when they invade the creature's territory and attempt to capture it inside of a large wooden box trap.
This Friday's all-new episode travels to Preston County, located at the junction of West Virginia, Pennsylvania, and Maryland. Since the days of the eighteenth-century German immigrants, locals have reported the presence of a huge, Pterodactyl-like creature patrolling the skies. Appalachian Investigators of Mysterious Sightings (AIMS) arrive in "Snallygaster Circle," and quickly find they may have bitten off more than they can chew. The AIMS crew learns the Snallygaster is an 800-pound expert aerial predator who is as equally dangerous on land as it is in the sky. After relying on a huge dose of Appalachian ingenuity to complete their most complex and difficult trap build yet, the team faces off against this ferocious flyer in a showdown they will not soon forget.
#MountainMonsters #DestinationAmerica
To learn more about the Snallygaster, check out Susan Fair's book: Mysteries & Lore of Western Maryland: Snallygasters, Dogmen, and other Mountain Tales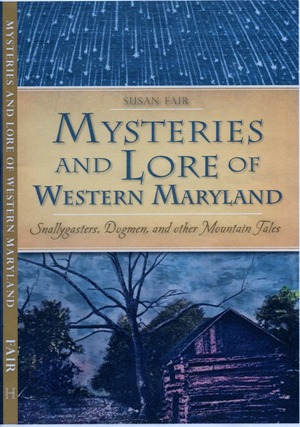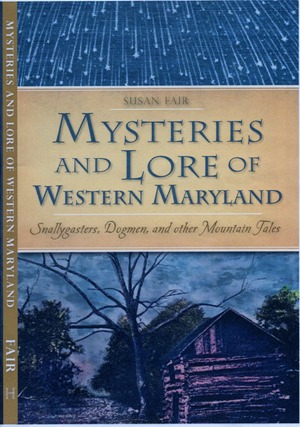 See Also:
Mysteries and Lore of Western Maryland
Snarly Yow: the Marker of the Beast
Mountain Monster: The Snallygaster
Snallygaster Returns
African Americans, Snallygasters & Mokele-Mbembes
About Craig Woolheater
Co-founder of Cryptomundo in 2005. I have appeared in or contributed to the following TV programs, documentaries and films: OLN's Mysterious Encounters: "Caddo Critter", Southern Fried Bigfoot, Travel Channel's Weird Travels: "Bigfoot", History Channel's MonsterQuest: "Swamp Stalker", The Wild Man of the Navidad, Destination America's Monsters and Mysteries in America: Texas Terror - Lake Worth Monster, Animal Planet's Finding Bigfoot: Return to Boggy Creek and Beast of the Bayou.