Posted by: John Kirk on May 16th, 2014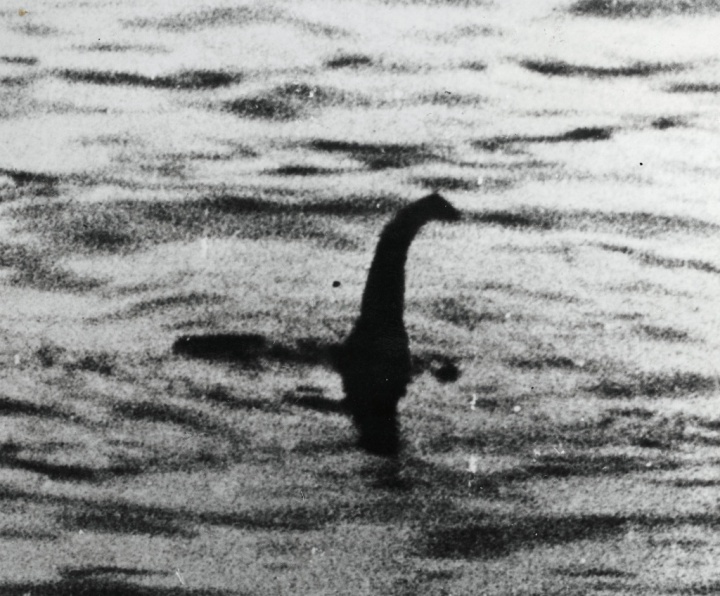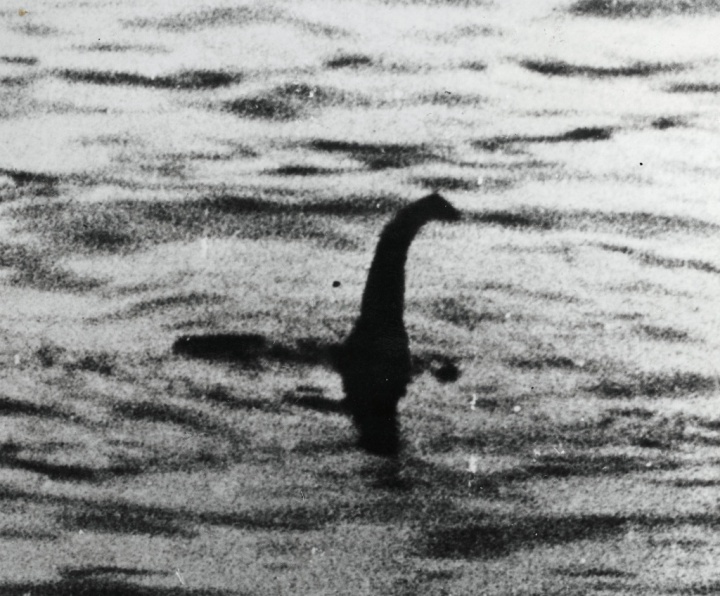 People ask me about what I think of the Loch Ness monster. My answer is: I don't. When I became a witness of an unknown animal in a Canadian lake in 1987, I read everything I could on the subject of lake cryptids. One place I always had problems with was Loch Ness. This is peculiar because I am Scottish – the other half of me is Iberian (not Siberian) – and you'd expect me to be elated that there was a freshwater cryptid in freshwater loch.
As I read the story of the LNM over the years, I became increasingly convinced that there is no monster. By the way, I really don't like that word. Yes, it was in the title of my book, but if I called my book In the Domain of the Cryptids nobody would have bought it.
All the photos – especially the Surgeon's – are nebulous at best and hoaxed at worst. I remember talking to Marjorie at the Drumnadrochit Nessie exhibition centre in 1995 and how discussed that prior to 1934 no one had ever seen a creature with the upright neck as seen in the Surgeon's photo. After that people started seeing longnecks galore. Talk about power of suggestion…
My friend Alastair Boyd showed me a mountain of incontrovertible evidence that the famous photo was an absolute canard. No not a French duck, but a hoax. That was the final nail in coffin.
I have been to Loch Ness many times. One of my children used to live in Inverness so we would visit him. I like Loch Ness because it is visual stunning and the bar at Drumadrochit has an incredible selection of single malts! I've never seen or felt much mystery there except at BOLESKINE House where Alesteir Crowley once luved and it has a bit of a foreboding aura diminished by the fact that I saw some of the Led Zeppelin guys there once.
Nessie is a manufactured cryptid that has been used as a cash cow for 80 years. I've often said tha I would love to be proved wrong because as a proud Scot she would be another thing like haggis, kilts, bagpipes, Kenny Dalglish, finnan haddies, fried Mars bars (yes those chocolate things), William Wallace, Robert the Bruce, Texas (the group not the state) and Dario Franchitti that nobody else has got.
We Scots are great at inventing things. We gave the world the television, fridge, telephone, rubber tires, raincoats, macadamia nuts, and a whole lot more. Wee Nessie is another great invention and it has brought wealth to the country. I'm not down on Nessie, but she's had her day and should just slide into the mists of time.

About John Kirk
One of the founders of the BCSCC, John Kirk has enjoyed a varied and exciting career path. Both a print and broadcast journalist, John Kirk has in recent years been at the forefront of much of the BCSCC's expeditions, investigations and publishing. John has been particularly interested in the phenomenon of unknown aquatic cryptids around the world and is the author of In the Domain of the Lake Monsters (Key Porter Books, 1998). In addition to his interest in freshwater cryptids, John has been keenly interested in investigating the possible existence of sasquatch and other bipedal hominids of the world, and in particular, the Yeren of China. John is also chairman of the Crypto Safari organization, which specializes in sending teams of investigators to remote parts of the world to search for animals as yet unidentified by science. John travelled with a Crypto Safari team to Cameroon and northern Republic of Congo to interview witnesses among the Baka pygmies and Bantu bushmen who have sighted a large unknown animal that bears more than a superficial resemblance to a dinosaur. Since 1996, John Kirk has been editor and publisher of the BCSCC Quarterly which is the flagship publication of the BCSCC. In demand at conferences, seminars, lectures and on television and radio programs, John has spoken all over North America and has appeared in programs on NBC, ABC, CBS, PBS, TLC, Discovery, CBC, CTV and the BBC. In his personal life John spends much time studying the histories of Scottish Clans and is himself the president of the Clan Kirk Society. John is also an avid soccer enthusiast and player.