Posted by: Loren Coleman on March 6th, 2007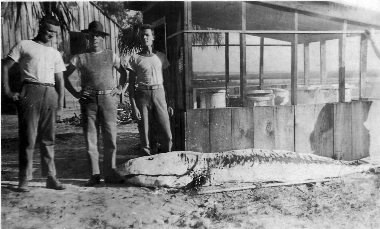 (Click on image to see full size version, enhanced by shockbeton)
Fans, friends, and readers of Cryptomundo, I have an idea that it might be good to have a permanent "Cryptomundo's Frequently Asked Questions" location attached to the Cryptomundo site. Perhaps it would be via a long blog of answers, or series of blogs. Maybe it would be a hyperlinked sidebar dedicated location. I see this as a gift in return to all those who have done so much to keep my blogging alive here. Let me see if this will work.
The details will be ironed out. But the notion is to begin, to see if there's an interest in this. I challenge you to leave one, or to ask as many questions as you can.
To get this rolling, I want to ask you – everyone reading this – to leave at least one question, via the comments section below. Please ask what questions come to your mind about cryptozoology, cryptids, cryptozoologists, cryptofiction, cryptocinema, cryptotourism, cryptocomix, cryptofakes, cryptozoo museums, cryptoartifacts, Bigfoot, and anything else even vaguely linked to cryptozoology that interests you. Cast a wide net. Expand your horizons to encompass what you are curious about within the study of hidden animals. Recall that question you've never gotten answered or the first one you asked.
Here are the rules:
(1) Questions only will be allowed here.
(2) No discussions of the questions.
(3) No answers to the questions.
(4) No question is too mundane, too simple, or too elementary.
(5) You can ask as many questions as you want.
(6) Questions or comments that are hidden flaming of anyone asking a question are not welcome and will be removed.
(7) You can come back often and ask questions about others' questions.
(8) Repeat or enhanced similar questions are okay, because they may assist me to understand what is important to answer.
(9) Attempt to make the questions able to be asked and answered without the benefit of illustrations or photos, although questions about well-known images (such as the Mystery Postcard here or the Patterson-Gimlin footage) are okay.
(10) One question per comment would be best for later sorting but I'm not going to be obsessive about that.
(11) Finally, again, leave questions only.
(12) And, please, do not leave answers.
The time for answers will come soon enough.
Let's see how this goes. Let's see who can ask the most questions. Let's see how many questions in total will be left. The more the merrier.
Thank you. Enjoy the Quest.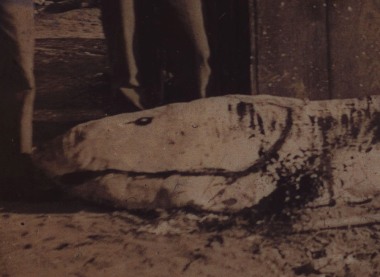 (Click image for full-size enhanced version, provided by Todd DiLaMuca)
Loren Coleman – has written 5489 posts on this site.
Loren Coleman no longer writes for Cryptomundo. His archived posts remain here at Cryptomundo.