Posted by: Loren Coleman on September 21st, 2010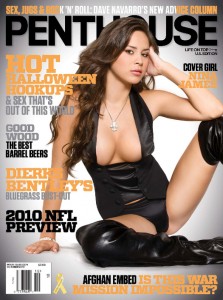 The October 2010 issue of Penthouse magazine carries an interview with Loren Coleman and others done by Nick Redfern, about sex and various topics. The article details thoughts on why the sexuality of Bigfoot must be seriously studied in the field of cryptozoology. If we are discussing a biological species, the biological process must be explored scientifically, without bias.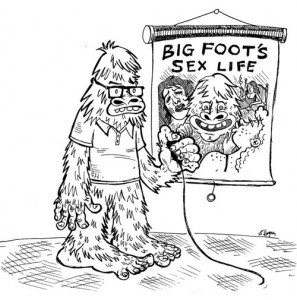 This is a major topic in Bigfoot! The True Story of Apes in America, in the chapter "Sex and the Single Sasquatch," as well as in  The Field Guide to Bigfoot and Other Mystery Primate.
The Penthouse article apparently is not online, but only in the printed edition. It is on page 96, with 3 pages of contents; it's referenced near the top of the second "Table of Contents" page. A humorous drawing of a female Bigfoot is shown arm-in-arm with a male human, both of whom are smoking cigarettes.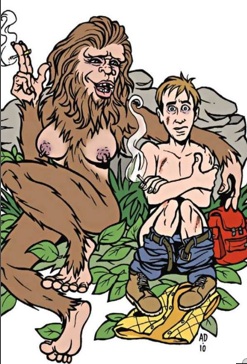 +++
Looking for a bit of balance, after that?
Make the serious quest of cryptids and the people behind them important to you and future generations, by pushing the following button to…
Thank you!!
Loren Coleman – has written 5489 posts on this site.
Loren Coleman no longer writes for Cryptomundo. His archived posts remain here at Cryptomundo.