Posted by: Nick Redfern on September 13th, 2012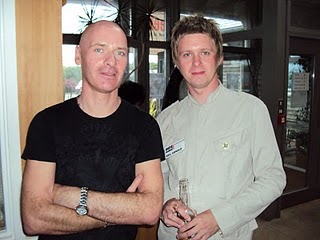 Neil Arnold has a good new post on the matter of curious cats of the melanistic kind.
He begins:
"A couple of years ago now, good friend, zoologist and all round great researcher Dr Karl Shuker, discovered a strange and intriguing antique print in a bookshop at Hay-on-Wye. He wrote of his find in one of the Centre for Fortean Zoology Yearbooks because the painting showed what was labelled as a 'puma' from the Zoological Gardens of London. 'So, what's so mysterious about a puma in a zoo?' I hear you ask. Well, the puma in the print is actually melanistic! For many years debate has raged as to whether 'black' pumas actually exist in the wild, but evidence is pretty non-existent."

About Nick Redfern
Punk music fan, Tennents Super and Carlsberg Special Brew beer fan, horror film fan, chocolate fan, like to wear black clothes, like to stay up late. Work as a writer.