Posted by: Craig Woolheater on May 27th, 2018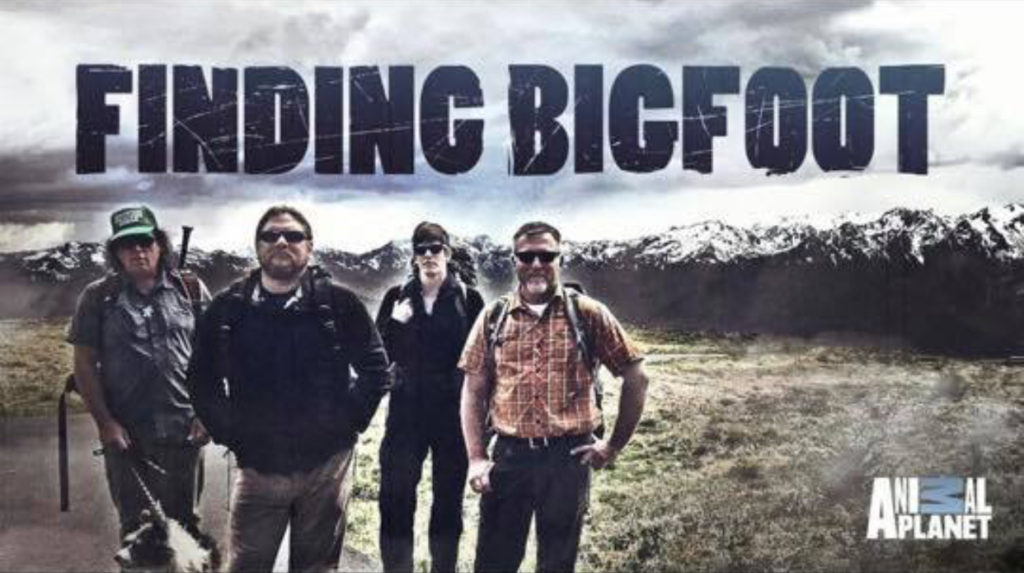 From Bobo:
Well all good things must come to an end…and the end of Finding Bigfoot is this Sunday 5/27/18 8-11 PM. The final episodes are really good so please join us and help us go out in style.
I had an incredible adventure, I literally got paid to travel the world 1st class with some of my best friends, got Eric Cartman high on PCP, meet great people every trip, helicoter thru the Himalayas, meet Indians who had only recently made contact with the outside world a 1,000 miles up the Amazon, get a wound treated by a spitting Nepalese monk, spar with Conan O'brien, be on a segment of The Colbert Report, geT VIPed (at concerts, sporting events, restaurants, bars, reservations, Drs), teach TV people how to make a proper show, get spoofed on cool shows (Saturday Night Live, South Park, Chelsea Handler, Ellen Degeneres, The Soup), get stalked at night by a Sumatran Tiger, hike the Ho Chih Minh Trail, crash a hot air balloon in the Rocky Mts, ride horses with Bob Gimlin into Bluff Creek(the only ppl to do so besides Roger Patterson), hang with Bobcat Goldwaithe, unique experiences ad nauseam, all while going to the squatchiest places on earth.
While there are physical, emotional, and psychological scars I know how incredibly lucky I am. It was a humbling experience. I want to thank all off you for supporting us/me all of these years and inviting us into your homes. You've been fantastic. Many are asking what happened to the Travel Channel deal? After a year and a half of negotiations, during which time Discovery bought Trav Ch making the sale of Finding Bigfoot much easier. The big hang up used to be reruns, but ours was over streaming rights. They made the deal, making FB the 1st show to cross over the networks. Reruns were scheduled to begin the 1st Fri of this May but Trav Ch just got a new President and at the last minute he nixed it. If we had hit a .5 rating for Sun new episodes and the reruns did well they had the option to order new episodes. The expectation was they would order 3 2hr international episodes per year. Which would have been damn great!!! The new president thought we weren't 'travel focused' enough. And we're very expensive with 4 hosts. No hard feelings, thankful for the run we had.
Matt is going to do a new show, Cliff is doing tours in OR, Ranae has her iron's in a few fires, and I'm proud to announce the creation of Bobo's Bigfoot Tours!!! After jumping thru the hoops I got all of the necessary permits and insurance to run expeditions in 6 Rivers Nat Forest, Home of Bluff Creek and The Patterson-Gimlin Site, and various private properties in Nor Cal!! I will also be able to travel to you and lead expeditions in whatever part of the world you desire.These will be customizable and all inclusive with thermal imagers and a chef creating culinary masterpieces. A brand new badass website, JamesBoboFay.com, will carry all of the information. It's in its final steps right now and will be active early next week. A calendar of available dates and merch shop will be included. Also available will be services such as personal phone calls, bigfoot themed weddings hosted by yours truly, and other fun and cool options.
Thanks again and Keep It Squatchy and tune in(but don't drop out) this Sunday!!!
About Craig Woolheater
Co-founder of Cryptomundo in 2005. I have appeared in or contributed to the following TV programs, documentaries and films: OLN's Mysterious Encounters: "Caddo Critter", Southern Fried Bigfoot, Travel Channel's Weird Travels: "Bigfoot", History Channel's MonsterQuest: "Swamp Stalker", The Wild Man of the Navidad, Destination America's Monsters and Mysteries in America: Texas Terror - Lake Worth Monster, Animal Planet's Finding Bigfoot: Return to Boggy Creek and Beast of the Bayou.