Posted by: Craig Woolheater on February 21st, 2014
One of the interesting things to come of my viewing of Hank, was that on Sunday, myself and others were invited for a private viewing on private property in East Texas.
The really interesting thing is that the property in question is the site of Christopher Noël's Woodpile Sasquatch: East Texas Habituation Site.
I asked Chris his thoughts on this:
I had no hand in setting up Mr. Dyer's visit to the habituation site in question, nor did I have any knowledge of it beforehand. I have spent many fruitful days and nights at this site, learning about the nature and behavior of the local Sasquatch group, and I am more than saddened that Mr. Dyer and his friends have staged a landing here and intend to harm or slaughter as many as possible. People have urged me to ask the habituator to stop Rick from hunting on her property, but I do not have that level of influence over her; she makes her own decisions for her own reasons, some of which she lays out articulately in her essay "A Word of Caution" in the new anthology, HOW SASQUATCH MATTERS. I wish nothing but safety and sanity for all Sasquatch and human beings involved in the action currently underway in East Texas. ~ Christopher Noël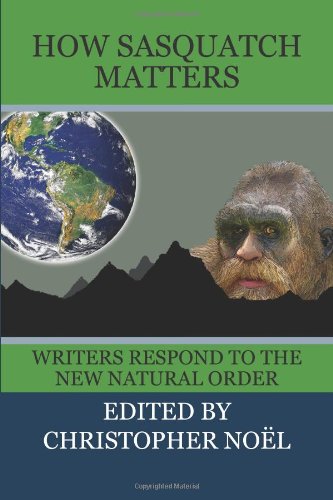 Dyer had told me that the woman showed up in Paris on Saturday seeking his assistance as she was being harassed by Sasquatches on her property. I asked him if he was doing this for science or if he was now the Sasquatch Exterminator. He chuckled and said he didn't care about science.
Observations of several members of our party Sunday:
During our visit Sunday, she said she had been bothered and was afraid, especially after dark. She refuses to be out when the sun sets. She receives slapping against her house and loud screams. Screams are very terrifying. She did say the activity has lightened somewhat within this past month or so.
Woman is: Divorced Lonely (daughters used to live with her, but now it is just her and one inside dog. She appears to suffer from paranoia – here eyes are constantly darting, scanning the woods. She said she cannot hear very good, but I never had to repeat a question. The lady is scared. At least twice during conversation she indicated in an excited manner that she saw a creature in close proximity to us: once down the road, where she said one darted its head out of the treeline and looked back up toward our group standing in the road, the other time she said she'd seen one through the trees in the wooded area directly behind her house. Each time she "saw" one she would break from conversation and shout to Dyer and his men to tell them.

Dyer's men appeared to be reacting to their own sightings, at one point saying that things were being thrown at them. She indicated that the friendly group that had been in the area had left and had been replaced by the current mean/evil group that was now terrorizing her. She said she believed that if they could get their hands on her they would tear her apart. She said her greatest fear was that they would one day catch her in her garden and when she was finally found she would just be a mess on the ground – again she believes they would dismember her.

When asked about the closest neighbors she said a man lived pretty far down the road in a small shack and that no one would hear her screams. Note: after the meeting, we drove down the road that runs behind her house and there are several houses in close proximity to her place in that direction, including what looked like a black & white Highway Patrol car in one of the carports.

She said they make a clicking like sound and compared the sound to one of the sounds she heard on the movie Predator. She said garden tools would come up missing and she would find them placed in the trees around her house. She said they come around when it starts getting dark and that she never comes out at night, saying that she hasn't mowed her yard in ages – people normally do not mow their grass at night(?). She also mentioned other investigators that had been to her place and that thermal cameras had been used.

Conclusions: it is possible that her loneliness is sated by people investigating her property – she readily invited us out to camp. If interest has been dying off, then she might be escalating her story from "I have activity" to "I'm in danger!". It was hard to get a good read on the whole situation because of all of the hullabaloo going on and her growing fear of the approaching night. Further investigation needs to take place to confirm validity of her reported encounters.
Christopher offered his assessment of the witness and the current situation:
I have spent sixteen days and nights at this property over the years and spoken with this woman for hundreds of hours, both in person and on the phone. She is now a good friend. I have found her to be entirely level headed and while early on I retained a healthy skepticism toward some of her claims, everything she told me to expect was eventually born out by my concrete experience on her property. The "woodpile" thermal footage is one piece of evidence of a Sasquatch "spying" on us, and I cover many other aspects of this situation in great detail in SASQUATCH RISING 2013, as well as the six other habituation sites that I studied extensively. The family group whom I interacted with at the East Texas site from 2008 till 2012 was comparatively sociable, subtle, harmless, and even playful at times. Since then, a much more aggressive group of Sasquatch has moved into the area, displacing the former group. If the habituator seemed "paranoid," this is probably because she has been under genuine stress at this residence for a long time and has reason to fear for her safety. Even so, stress and fear do not confer the right to murder. The menacing behavior she has experienced on the part of the current Sasquatch group has been magnified many-fold this week by the arrival of men intent upon violence and carrying with them not only a deadly weapon but (as I am convinced) the stuffed hide of a previously slaughtered individual. It is my deeply held belief that unless a person is actually being attacked by one of these creatures, "self-defense" is not an excuse for shooting to maim or to kill. My concern here is that Mr. Dyer and his friends will employ military-style tactics to bait one or more of these locals into attacking, or at least into coming near enough to expose himself to summary execution. Sasquatch are our zoological next of kin, and we have absolutely no right to go around assassinating them just because we can. Where is the humanity? ~ Christopher Noël
Christopher's STOP Shooting Bigfoot Facebook page.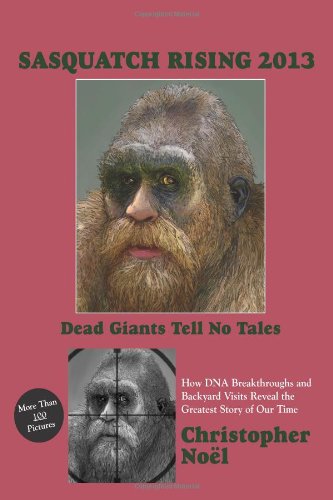 About Craig Woolheater
Co-founder of Cryptomundo in 2005. I have appeared in or contributed to the following TV programs, documentaries and films: OLN's Mysterious Encounters: "Caddo Critter", Southern Fried Bigfoot, Travel Channel's Weird Travels: "Bigfoot", History Channel's MonsterQuest: "Swamp Stalker", The Wild Man of the Navidad, Destination America's Monsters and Mysteries in America: Texas Terror - Lake Worth Monster, Animal Planet's Finding Bigfoot: Return to Boggy Creek and Beast of the Bayou.