Posted by: Mark Jaramillo on March 8th, 2013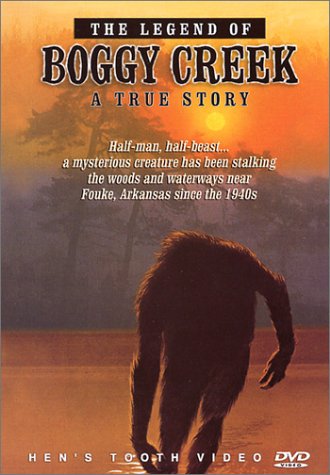 To promote The Legend of Boggy Creek at a drive-in back in the 1970s, one of the owners dressed in a monster costume to scare the patrons. This is vintage Super 8 footage/photos of him in the costume. (Courtesy of Michael McGaughey & Mark Jaramillo.)
I was made aware of the initial photos in a Facebook group when I posted a review of Lyle's book. Michael McGaughey was a member of the group and shared the pics of him in the costume at the Drive-In entrance. He explained that his brother was the manager of the Drive-In and Michael was appointed to wear the homemade costume to help promote the film and have fun at the theater with the attendees. I asked Michael if he had any more photos, so he provided this video to me.
About Mark Jaramillo
Mark Jaramillo has been a lifelong enthusiast of Cryptozoology and monster movies with a special love for Japanese Science Fiction Cinema and Television. Field Research has included Bluff Creek and Boggy Creek, with Lochs Ness and Morar upcoming. He lives in Monrovia, California.