Posted by: Craig Woolheater on September 29th, 2014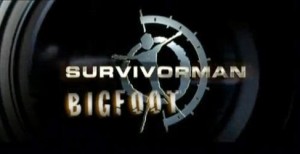 Latest update from Les Stroud regarding the new Survivorman Bigfoot episodes he is filming:
Report from the field on last night: it poured rain all night so not much happened (i had a nice scotch and slept) – however yesterday morning is another thing altogether – i paddled out first thing to meet with the team and get new batteries etc – when i got back two apples i had left out were missing – beside them – a 'footprint' track (like a human but not) was in the sand and the very same print 40 yards away was another – now it also could've been ravens taking the apples as well but in one night and morning to have a tree seemingly tossed out of the still woods – two apples taken and two barefoot footprints left behind is at least: interesting. perhaps the tree just rotted (although it had the sound of being tossed) and perhaps ravens or a small rodent took the apples – and perhaps the indentations in the sand are nothing more than coincidental indentations that look humanoid – I'm open to all of that too – or – perhaps there are other explanations….I'm just out now to recharge camera batteries – i have added two hanging salmon in the trees as well – I'm headed back in in a couple hours for another night and to check out a couple caves – on another note – Klemtu is an ideal beautiful little village not eh coast – there is one place to stay: Spirit Bear Lodge – well worth the trip if you can come here some time as a tourist!….L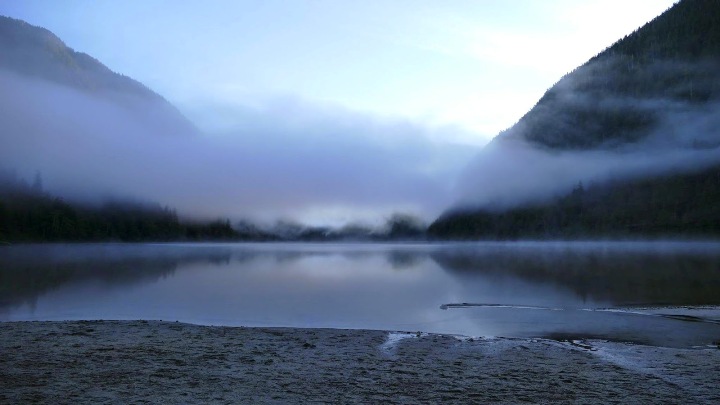 heres a quick shot of the lake i was on during this last filming of Survivorman Bigfoot: Klemtu Lake ….L
~ Les Stroud
See all of the Survivorman posts on Cryptomundo here.
#LesStroud #SurvivormanBigfoot
About Craig Woolheater
Co-founder of Cryptomundo in 2005. I have appeared in or contributed to the following TV programs, documentaries and films: OLN's Mysterious Encounters: "Caddo Critter", Southern Fried Bigfoot, Travel Channel's Weird Travels: "Bigfoot", History Channel's MonsterQuest: "Swamp Stalker", The Wild Man of the Navidad, Destination America's Monsters and Mysteries in America: Texas Terror - Lake Worth Monster, Animal Planet's Finding Bigfoot: Return to Boggy Creek and Beast of the Bayou.