Posted by: Sharon Lee on July 18th, 2012
Join me and my co-host Rictor Riolo as we interview Cliff Barackman of Animal Planet's Finding Bigfoot!
The show is today, July 18 at 2 pm PST 5 pm EST.
Here's the link to the show!
Call in to speak with Cliff @ (951) 281-7704!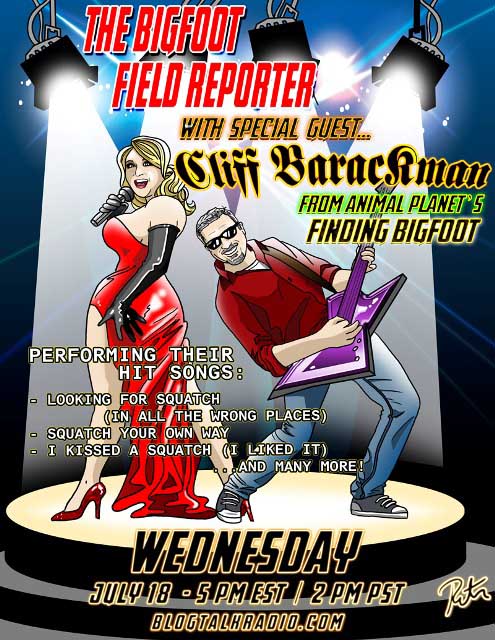 About Sharon Lee
The Bigfoot Field Reporter's Mission is To promote and share research, information and events regarding the existence of the unlisted humanoid species known as Sasquatch or Bigfoot;and to help further education and understanding to the public regarding the species, throughout the United States of America.