Posted by: Sharon Lee on September 19th, 2012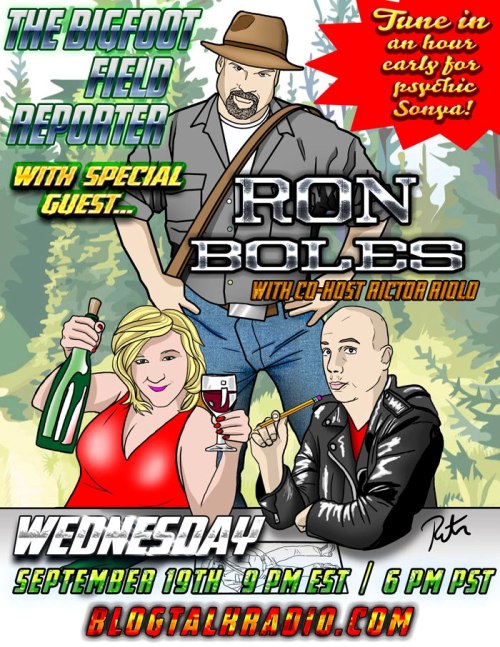 This Wednesday from 8pm EST to 9 PM EST I will be catching up with Psychic Sonya to discuss our latest outing on the Ghost Hunting Trail Ride.
Then at 9 p.m. Join Sharon and Rictor as we interview Ron Boles of the BFRO.
Ron Boles BFRO of the Ozarks
Member and investigator since 2007
Ron has been investigating reports for the BFRO for many years and has become a mentor and educator to many researchers.
Ron has attended and organized over 20 public expeditions. and is a moderator for BFRO FB page.
He is conducting a lifetime study of North American Ecology and Nature, and is a student of American History and how it relates to Bigfoot.
The first hour is a special addition with Psychic Sonya! Call in to have a reading! (951) 281-7704
About Sharon Lee
The Bigfoot Field Reporter's Mission is To promote and share research, information and events regarding the existence of the unlisted humanoid species known as Sasquatch or Bigfoot;and to help further education and understanding to the public regarding the species, throughout the United States of America.