Posted by: Nick Redfern on July 19th, 2012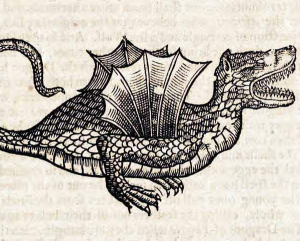 Richard Holland used to be the editor of the now sadly defunct Paranormal magazine. But, Richard is not one to rest on his laurels. He has his own site – Uncanny UK – which he regularly updates and which is packed with tales of high-strangeness in the UK.
In addition, Uncanny UK has a section of articles relative to weird creatures seen all across the nation – and spanning the centuries, too. And, more than a few of them you may never have heard of, such as the dragon-like Knucker, giant shrews, the vampire cat and even a pterodactyl or several!
Here's where you can find the monstrous list…

About Nick Redfern
Punk music fan, Tennents Super and Carlsberg Special Brew beer fan, horror film fan, chocolate fan, like to wear black clothes, like to stay up late. Work as a writer.