Posted by: Guy Edwards on February 1st, 2011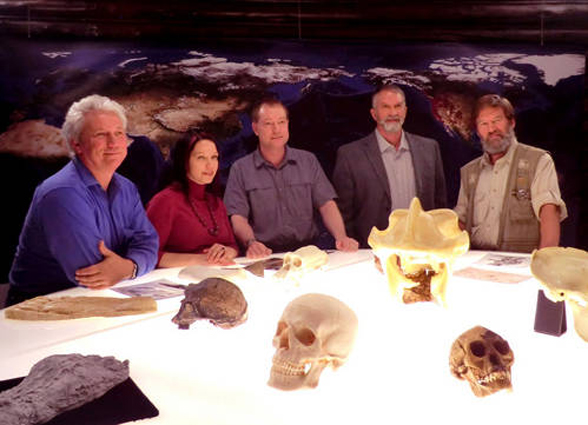 The History Channel will air Bigfoot: The definitive Guide on Feb 2nd, 2011.
The official description of the show is:
A team of top scientists (Drs. Jack Rink, Anna Nekaris, William Sellars, Jeff Meldrum, and Ian Redmond) come together with one goal to create the definitive guide to Bigfoot. Does the creature exist? And if it does where is it? And how can it survive without being detected? Using a new interactive map the team has plotted more than 10,000 Bigfoot type sightings from around the world.
Dr. Jeff Meldrum reflects on the experience:
"It was personally gratifying to hear my colleagues objectively evaluate the footprints, hair samples and sightings as serious evidence; to see their intrigue mount as they contemplated its implications,".
You can read more at Bigfoot Lunch Club

About Guy Edwards
Psychology reduces to biology, all biology to chemistry, chemistry to physics, and finally physics to mathematical logic. Guy Edwards is host of the Portland, OR event HopsSquatch.com.