Posted by: Lyle Blackburn on April 12th, 2015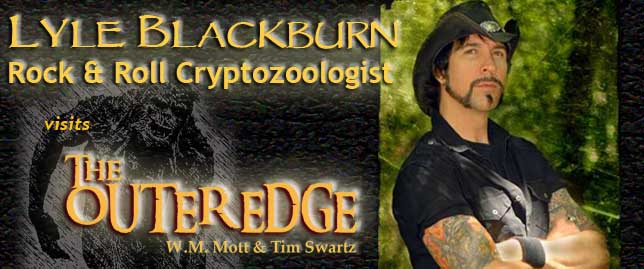 I'll be on The Outer Edge radio show tonight at midnight EST (11pm CST). Talking Boggy Creek, Lizard Man, and Ghoultown!
Join us this Sunday night, as Mike and Tim welcome the Rock 'n Roll Cryptozoologist for a walk along the hairy side of The Outer Edge!
Lyle Blackburn is an author, musician, and cryptid researcher from Texas. His investigative cryptozoology books, The Beast of Boggy Creek and Lizard Man, reflect his life-long fascination with legends and sighting reports of real-life 'monsters.'
Lyle is also a staff writer for the monthly horror magazine, Rue Morgue, and founder of the rock band Ghoultown.
Lyle has been heard on numerous radio programs including Coast To Coast AM, and has appeared on various television shows airing on Discovery, Animal Planet, Destination America, A&E, HGTV, and CBS.
Learn more about Lyle and his various projects at http://www.lyleblackburn.com
Please join us on Sunday Night, April 12th, 2015
Midnight EST / 9 pm PST
Call-in number: 786-245-8127
Facebook
Go to psn-radio.com to chat live in our chatroom during the show.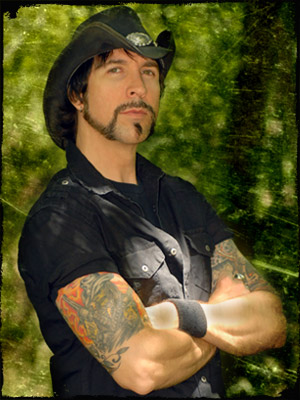 About Lyle Blackburn
Lyle Blackburn's research and writing on the subject of legendary creatures and unexplained phenomenon has been widely recognized as some of the best in the field of cryptozoology. His previous books, including The Beast of Boggy Creek and Momo: The Strange Case of the Missouri Monster, offer a balanced view of the subjects while delivering gripping accounts of real-life mysteries. Lyle is a frequent guest on radio programs such as Coast To Coast AM, and has appeared on television shows such as Monsters and Mysteries in America, Finding Bigfoot, and Strange Evidence. Lyle has also been featured in several award-winning documentary films, including Boggy Creek Monster and The Mothman of Point Pleasant. For more information, visit Lyle's website at: www.lyleblackburn.com