Posted by: Katy Elizabeth on December 31st, 2013
Since 1609 there have been over 600 sightings reported of a creature that has inhabited the depths of New York and Vermont's Lake Champlain.During the 1970's-1980's Champ became a popular sensation attracting tourists, cryptozoologists & scientists alike, all hoping to catch a glimpse of this elusive creature.
Port Henry erected a sign containing hundreds of names, all of people who claimed to have encountered the lake monster. In 1981, the town went further towards embracing Champ by declaring their waters a safe haven for the creature.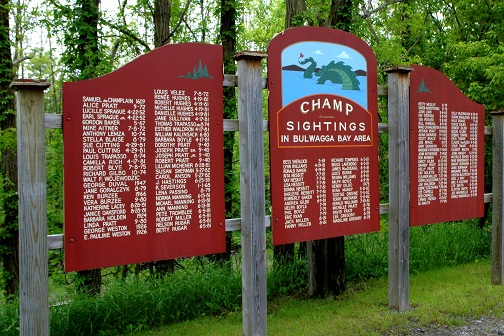 The same year The Lake Champlain Monster Conference was held in Shelburne, Vermont. Speakers at the conference included Dr. William H. Eddy, Jr., J. Richard Greenwell,  Dr. Roy P. Mackal, Dr. Philip Reines, Joseph Zarzynski, and Dr. George Zug.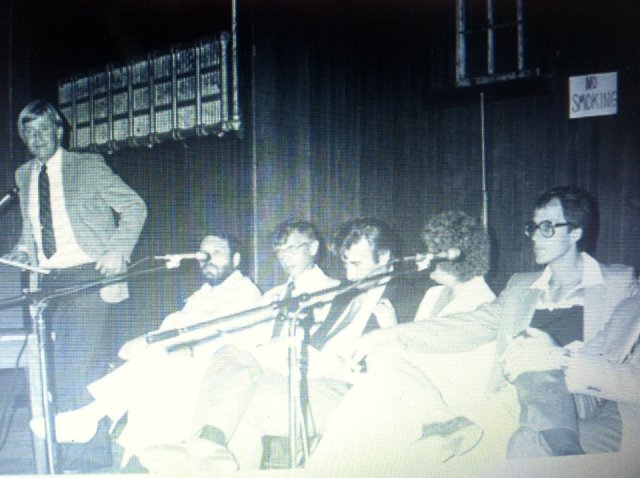 Speaker panel from 1981 Lake Champlain Monster Conference
Several eyewitnesses to Champ phenomena also spoke briefly, including Sandra Mansi, Mary Carty, Elsie Porter, Joan Petro, and Eugene Viens, Jr. There were also several groups that were active at that time, Joe Zarzynski's group, the "Lake Champlain Phenomena Investigation Group", and also "Champ Quest" ran by my good friend and colleague Dennis Jay Hall and Richard Duel.
Champ had a celebrity status!
Since then the interest of champ has died down & these groups are currently inactive.
There are far and few cryptozoologists and scientists who have ventured to the Lake to keep up on research. My group "Champ Search" (Wendell Soctomah, Scott Mardis & Myself) will be traveling back up to Lake Champlain this summer. We will be joining other researchers on an extensive investigation to find evidence of Champ.
After my sighting and experiences in August 2012, I am now a firm believer there is a breeding population of these creatures in Lake Champlain and I believe it is only a matter of time that one will be discovered.
Until then, I hope to keep the Legend of this elusive creature alive, keep it protected & give it the recognition that it deserves.
For Info on Champ Search or to report a sighting visit our website! 🙂
My book: Water Horse Of Lake Champlain by Katy Elizabeth.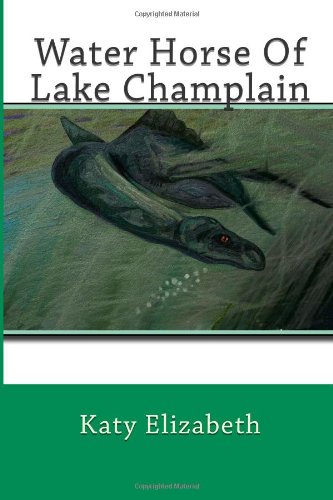 About Katy Elizabeth
Katy Elizabeth was born in Warwick, Rhode Island. Katy has been studying the existence of Champ since a child. As one of the youngest and most recent Cryptozoologists, she made her life long dream into reality when she had her own sighting and experiences of this elusive creature on Lake Champlain. It prompted her to start her own non-profit group called "Champ Search". The group's goal is to study, investigate and prove the existence of unique animals that inhabit New York and Vermont's beautiful Lake Champlain. She is the author of the books Water Horse Of Lake Champlain and Water Horse Of Lake Champlain II available on amazon.com.