Posted by: Nick Redfern on July 5th, 2013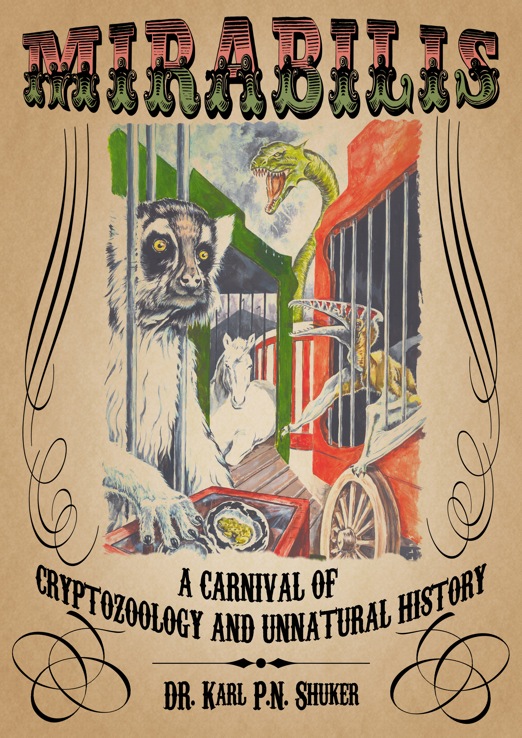 Excellent news from Dr. Karl Shuker:
"Just two months to go before my latest, 19th book is published – Mirabilis: A Carnival of Cryptozoology and Unnatural History. So here's a sneak preview of what it has in store for you….
"Welcome to a carnival unlike anything that you have ever read about, visited, or even imagined before. Here, before your very eyes, you will encounter bizarre, anomalous creatures of every conceivable (and inconceivable!) kind – a veritable menagerie of cryptozoological mysteries to dazzle and delight, tantalise and terrify. For this is Mirabilis – a realm of marvels, wonders, miracles…and monsters!"
And here's the rest of the info on Karl's 19th book.

About Nick Redfern
Punk music fan, Tennents Super and Carlsberg Special Brew beer fan, horror film fan, chocolate fan, like to wear black clothes, like to stay up late. Work as a writer.