Posted by: Shannon LeGro on November 30th, 2014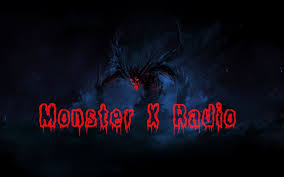 Monster X Radio with Shelly Covington-Montana of Cryptologic Radio
Tonight, Nov. 30th at 4pm PST:
Join us for Monster X Radio as we talk Bigfoot with Shelly Covington-Montana of Cryptologic Radio. Shelly describes herself as "just a simple girl from Texas". She loves the wilderness and is always seeking to learn about wildlife and the great mysteries that exist. Shelly has traveled extensively around the U.S. meeting interesting people and learning about different ecosystems. You can listen to Cryptologic Wednesday nights at 7 p.m. Central right here: http://www.blogtalkradio.com/cryptologic

About Shannon LeGro
My name is Shannon LeGro and I've been researching the paranormal since I was a teen, having had my own experience which started me on this path. And for the past several years, a focus on the phenomena that is Sasquatch. I strive to bring a fresh perspective and an open mind to the most intriguing mysteries in our little known universe. Visit my site intothefrayradio.com for more information and the latest episodes of Into the Fray.