Posted by: Seth Breedlove on March 2nd, 2016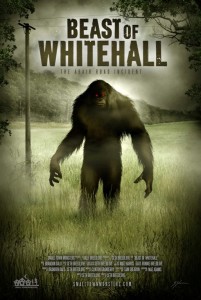 August, 1976: Three teens driving on an isolated stretch of road somewhere in the Adirondacks of Upstate New York have a brush with a bizarre creature. Standing over 7 feet tall and covered in hair, they referred to it as a "beast". Hours later, Abair Road was crawling with local and state police. Many of them recounted seeing the creature, as well.
Beast of Whitehall is part of a series of films called "Small Town Monsters" that focus on creatures unknown to science that become part of the lore and legend of rural communities. Beast of Whitehall has already screened at film festivals across the country.
---