Posted by: Nick Redfern on October 29th, 2012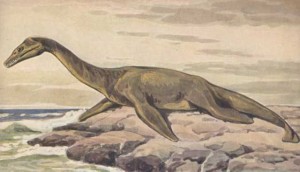 Glasgow Boy, in a new post at his Loch Ness Mystery blog, begins…
"Back in 1992 as part of their Video Diaries' series, the BBC broadcast the adventures of a man who had just arrived at Loch Ness to begin a new life on its mysterious shores in search of the Loch Ness Monster.
"Twenty years on, Steve Feltham is still there living the dream and symbolises in more ways than one the continued search for a creature that refuses to bow down to science and identify itself. I visited Steve last week and discussed monster subjects and appreciate the cause he continues to pursue. Steve's one sighting of what may be Nessie happened some years back at Fort Augustus when he saw an torpedo like object plouging its way across the loch but just under the surface.
"A few days later, someone put that documentary "Desperately Seeking Nessie" on YouTube, so enjoy a bit of monster hunting from twenty years ago."

About Nick Redfern
Punk music fan, Tennents Super and Carlsberg Special Brew beer fan, horror film fan, chocolate fan, like to wear black clothes, like to stay up late. Work as a writer.