Posted by: Nick Redfern on April 22nd, 2013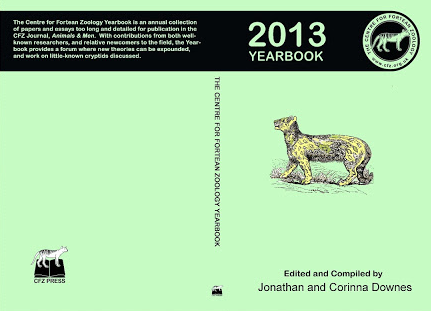 Over at Mania.com, my latest Lair of the Beasts article takes a look at the newly-published Center for Fortean Zoology Yearbook.
Here's the link to the review, and here's an extract from it:
"…Neil Arnold tells the strange and entertaining saga of the 'Essex Lion.' In late 2012, fear and chaos broke out in the English county of Essex, when rumors spread like wildfire of a fully-grown, man-eating lion on the loose. Arnold does a fine job of dissecting fact from fiction as he seeks out the truth of the affair.
"Werewolves and lycanthropy in 18th Century France are the focus of Paul Williams' paper, Le Gevaudan: The Man behind the Monster. This is an excellent study of a case involving an alleged outbreak of lycanthropy, as well as a fierce beast on the loose. It's a saga that also inspired a very cool 2001 movie, Brotherhood of the Wolf…"

About Nick Redfern
Punk music fan, Tennents Super and Carlsberg Special Brew beer fan, horror film fan, chocolate fan, like to wear black clothes, like to stay up late. Work as a writer.