Posted by: Craig Woolheater on May 2nd, 2013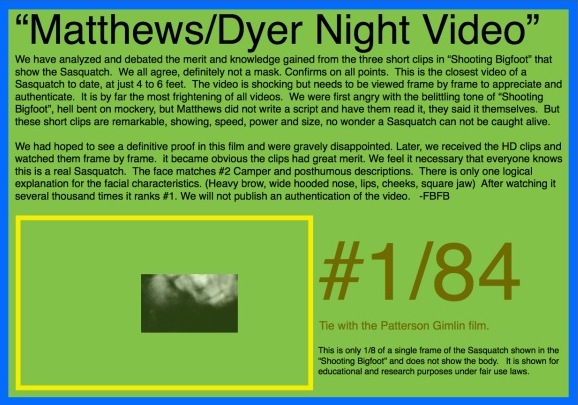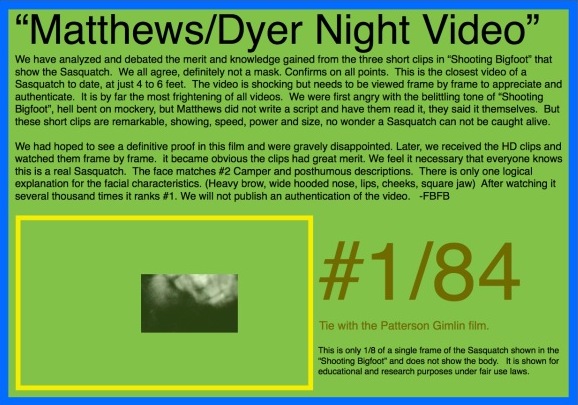 Christopher Noël attended the premiere of Shooting Bigfoot in Toronto on April 30th.
He reviewed the film exclusively for Cryptomundo.
"Shooting Bigfoot": Film Review by Christopher Noël
This is a distinctly mediocre film saddled with a non-ending. The ending fails regardless of the viewer's standpoint on the existence of Sasquatch or Rick Dyer's recent claims to have killed one in September of 2012.
Director Morgan Matthews sets out to draw a character study of four obsessed researchers and to chronicle their differing methods of hunting the ultimate quarry. But he establishes early on that his film represents a personal quest as well; when young, he was thrilled by the possibility of Bigfoot, a feeling that adulthood has dispelled. He now hopes that following these seekers might "rekindle my childhood belief."
The introductory section of "Shooting Bigfoot" concludes with Morgan Matthews lying in a hospital bed after filming the last scene, his face all black and blue as a result of a dramatic encounter, his voice-over proclaiming that he is "just happy to get out of the woods alive." This plot point now joins Matthews' wish to "believe again," thus promising the viewer two kinds of final pay-off, an anticipation that grows in the backs of our minds throughout, lending the film a latent emotional heft that it otherwise sorely lacks.
What becomes immediately clear is that the overriding mission of "Shooting Bigfoot" is to look down its nose at its subjects–to show these men in the worst possible light. Tom Biscardi has long been known in the Sasquatch research community as a monomaniacal con man. Rick Dyer as a hoaxer, roundly reviled, who since perpetrating the famous "Georgia hoax" has thrown all his financial and psychological resources into the effort to redeem himself, to deliver the historic dead specimen that he only pretended to possess in 2008. Not surprisingly–and not very interestingly–both men come off here true to form, Biscardi entirely absurd in his pretentious self-regard (none of his melodramatic pronouncements ever holds water), and Dyer stark naked in his bloodthirsty desperation to reinvent himself.
The other two featured players are Dallas and Wayne, Ohio researchers who seem genuinely lost in wonder, every bit as pure and naive as Biscardi and Dyer are calculating and ego-driven. But Matthews plays these guys for laughs as well, encouraging the viewer to cluck at their delusional, childlike fervor.
The laughs that "Shooting Bigfoot" does score are always at the expense of its four subjects, a tonal choice so narrowly condescending and simplistic that while it may garner, upon first viewing, mild amusement and a pleasurable sense of superiority in the audience, it holds little appeal for a second viewing.
This brings us to the film's ending, which, if successful, could have redeemed the project to some extent. Forget about Biscardi and Dallas and Wayne; nothing happens there with any potential to lift their tales beyond the severe limits of Matthews' storytelling approach. When it comes to Rick Dyer's thread, however, something does happen, and suddenly.
He has located a forested site outside San Antonio where a few homeless people have reported seeing a male Sasquatch near their camps. Dyer attempts to lure the creature with pork ribs hung in a tree, and finally, one night, Matthews' panicked voice can be heard calling, "Rick! Rick! Rick! Rick!" Dyer bursts out of his tent, rifle in hand, taking off in hot pursuit of whatever Matthews has heard, the director trailing behind, imploring Dyer not to shoot.
We catch two compelling glimpses of a Sasquatch-shaped figure walking away, and then we hear four gunshots, Matthews left whimpering alone in the dark. Next, the filmmaker is rushed and violently upended by someone or something whose face is momentarily visible on screen. The question is, of course, who or what attacked the filmmaker, sending him to the hospital?



Left: screenshot of face from film
Center: screenshot from camper/tent video
Right: artist rendering of camper/tent video subject
click on image for full size version
But instead of answering this question, Matthews chooses to obscure and avoid it in two ways: 1) by vaguely alluding to a legal dispute between himself and Rick Dyer having to do with footage shot on the night of the encounter and 2) by adding in a final voice-over (as he is flying home to England, face still badly bruised), "a viewer could reasonably conclude that I was attacked by someone in a suit."
This logically contorted coda bends over backward to avoid taking a stand and left the audience at the film's Toronto world premiere scratching their heads. Dyer's explicit, public contention has been that, after being shot in the back of the head, the Sasquatch fell beside Matthews and quickly died.
Certainly, having been there in the flesh, the director knows whether or not this is the case, yet in coyly refusing to share what really happened that night, and what it means, he is failing to resolve or even to address the two crucial points of suspense raised at the film's outset—whether Matthews can recapture his boyhood belief in Bigfoot, and how he wound up in the hospital, escaping with his life. Escaping from what?
Before the Toronto showing, the producer of "Shooting Bigfoot," Nick Fraser, told us that the film is about "thwarted manhood." If what the director knows is that Rick Dyer did indeed stage yet another hoax, and abetted criminal assault in the process, revealing this fact would fit only too well with the film's main theme and follow through on its portrayal of Dyer as willing to go to any lengths for personal redemption. The willful avoidance of any such revelation speaks volumes: Morgan Matthews evidently found himself painted into a corner, unwilling to sacrifice his film's mocking stance by engaging the issue of Sasquatch directly, and unable to deal Rick Dyer any final, castrating blow. By simply opting out of the necessary commitment to one conclusion or the other, this filmmaker has ironically thwarted his own artistic manhood.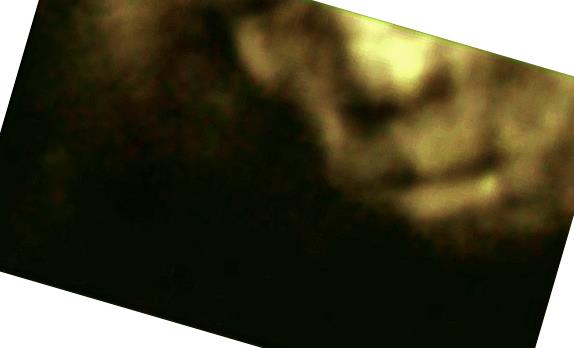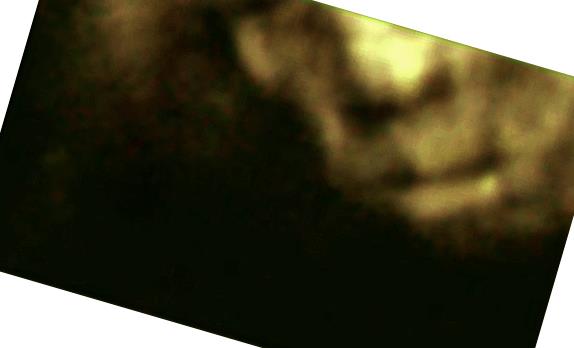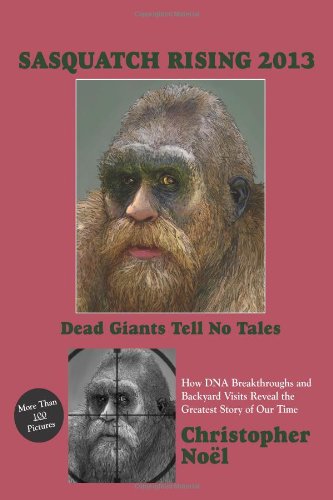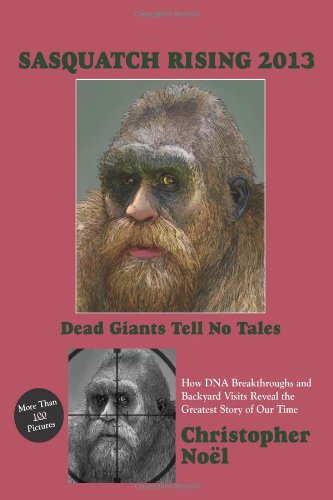 About Craig Woolheater
Co-founder of Cryptomundo in 2005. I have appeared in or contributed to the following TV programs, documentaries and films: OLN's Mysterious Encounters: "Caddo Critter", Southern Fried Bigfoot, Travel Channel's Weird Travels: "Bigfoot", History Channel's MonsterQuest: "Swamp Stalker", The Wild Man of the Navidad, Destination America's Monsters and Mysteries in America: Texas Terror - Lake Worth Monster, Animal Planet's Finding Bigfoot: Return to Boggy Creek and Beast of the Bayou.