Posted by: Craig Woolheater on April 16th, 2015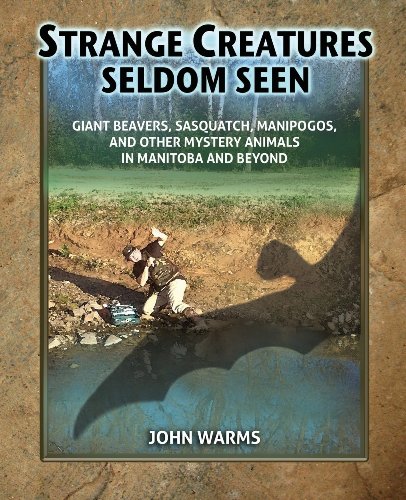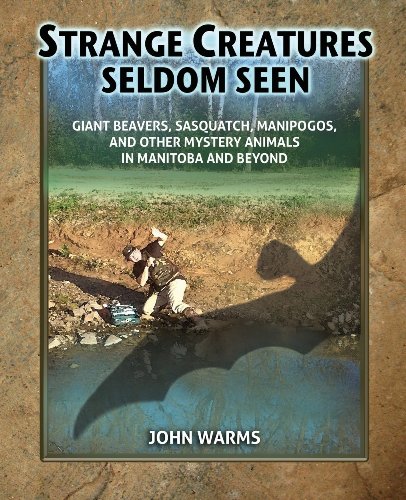 An announcement from Coachwhip Publications publisher Chad Arment:
I'm very pleased to announce Coachwhip's third cryptozoology title for this year (after The Spotted Lion and Daniel Green's Shadows in the Woods). John Warms' Strange Creatures Seldom Seen is a collection of encounters with a wide range of mystery animals, most from Manitoba, and many rarely reported elsewhere. There are plenty of Sasquatch stories, a number of lake monsters, and everything from giant beavers, "beaver ducks," and giant snakes to flying creatures, "monkey men," underwater moose, and creatures that are just hard to describe. One thing I look for in authors is a high data to opinion ratio, so the solid contribution to cryptozoology here greatly appealed to me. Now, John is probably more optimistic than I am about the possibility of actual undescribed species behind many of these stories, but he doesn't simply speculate wildly. In several cases, John has had physical evidence tested by professional scientists. One of these days, I think he actually will find what he's looking for. In the meantime, this first book John has put together is worth reading for any cryptozoology enthusiast.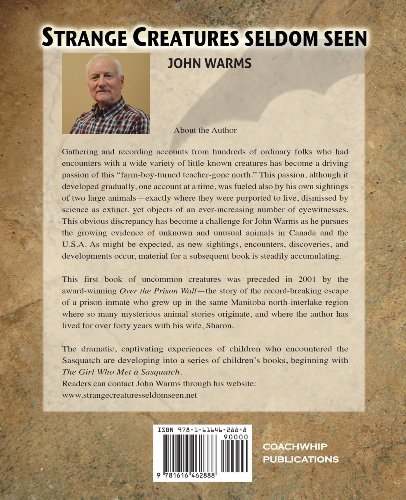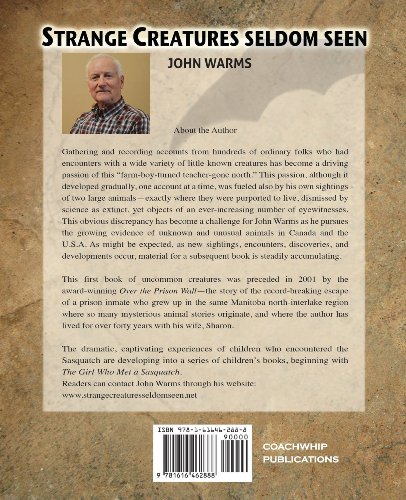 Strange Creatures Seldom Seen: Giant Beavers, Sasquatch, Manipogos, and Other Mystery Animals in Manitoba and Beyond
Canadian Cryptozoology
People see strange things up North, and John Warms has collected stories of some very strange creatures in his travels throughout Manitoba. From well-known mystery animals like Sasquatch and lake monsters to lesser-known cryptids like giant beavers, "beaver ducks," and "underwater moose," these tales add breadth and depth to Canadian zoological folklore with plenty of material for cryptozoology enthusiasts to investigate. Strange Creatures Seldom Seen includes both eyewitness sketches and full color illustrations by artist Jarmo Sinisalo. Author John Warms lives in Manitoba's north interlake region, where he is collecting stories for his next book.
About Craig Woolheater
Co-founder of Cryptomundo in 2005. I have appeared in or contributed to the following TV programs, documentaries and films: OLN's Mysterious Encounters: "Caddo Critter", Southern Fried Bigfoot, Travel Channel's Weird Travels: "Bigfoot", History Channel's MonsterQuest: "Swamp Stalker", The Wild Man of the Navidad, Destination America's Monsters and Mysteries in America: Texas Terror - Lake Worth Monster, Animal Planet's Finding Bigfoot: Return to Boggy Creek and Beast of the Bayou.