Posted by: Craig Woolheater on July 2nd, 2014
Last night at 7 PM Eastern, Dr. Bryan Sykes' Bigfoot/Sasquatch/Yeti/Almasty Hair DNA paper was released from embargo.
It immediately starting receiving mainstream media coverage:
Bigfoot and Sasquatch hairs no match for DNA analysis – Toronto Sun
Since rejecting a claim without examining the evidence is unscientific, said geneticist Bryan Sykes of Oxford University, he and colleagues decided to investigate. "I don't think cryptozoology has been served particularly well by the scientific community," Sykes said.
He teamed with Oxford University and the Museum of Zoology in Lausanne, Switzerland, to solicit hair samples "attributed to one of these creatures by the donor," he said.
Was It a Yeti? Bigfoot? Hair DNA Reveals Monsters' True Identity – NBC News
DNA readings from dozens of hair samples linked to sightings of Bigfoot, Yeti and other legendary monsters show that the hairs came instead from run-of-the-mill animals such as bears and cows — but the researcher behind the project says Bigfoot hunters needn't give up hope just yet.
"I don't think this finishes the Bigfoot myth at all," Oxford geneticist Bryan Sykes told NBC News. "What it does do is show that there is a way for Bigfoot enthusiasts to go back out into the forest and get the real thing."
'Bigfoot' Samples Actually From Bears, Wolves And Furry Creatures – Huffington Post
"I thought there was about a 5 percent chance of finding a sample from a Neanderthal or (a Yeti)," said Bryan Sykes of Oxford University, who led the research, the first peer-reviewed study of Bigfoot, Yeti and other "anomalous primates." The study was published online Wednesday in the journal, Proceedings of the Royal Society B.
Sykes and colleagues tested 36 hair samples from Bhutan, India, Indonesia, Nepal, Russia and the U.S. using DNA sequencing and all of them matched DNA from known animals. Most were from bears, but there were also hairs from a Malaysian tapir, horses, porcupine, deer, sheep, and a human.
While Sykes said they didn't find any proof of Bigfoot-related creatures, he acknowledged their paper doesn't prove they don't exist.
Bigfoot claims stepped on by new hair analysis – USA Today
The shy and secretive creature known as Bigfoot has eluded us once more. DNA tests of 30 hair samples attributed to Bigfoot, yetis and other storied beings showed the hair actually came from bears, horses, even a porcupine – but not from any ape-like animals new to science.
The most startling revelation came instead from a pair of supposed yeti samples collected in the Himalayas. The DNA in both hairs matched genetic material from a polar bear bone discovered in 2004 in the high Arctic as part of a separate effort. The bone was dated to more than 100,000 years ago. Perhaps, say the scientists behind the new study, one form of the "yeti" is actually a new species of bear, or an unknown mixture of polar bear and brown bear. Either way, the researchers say they found no trace of a new primate.
"I cannot say that the sasquatch or related animal does not exist," says study co-author Michel Sartori, an entomologist at the Museum of Zoology in Lausanne, Switzerland. "But at the moment I have no evidence of the existence of these creatures."
Purchase Short-Term Access to the paper here. $29.95 for 30 days.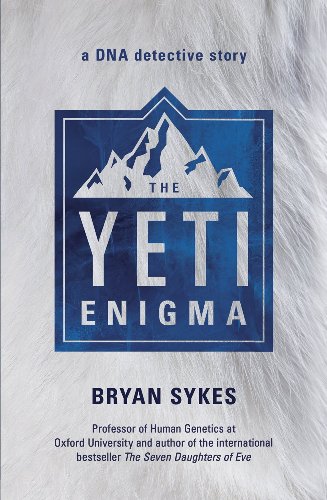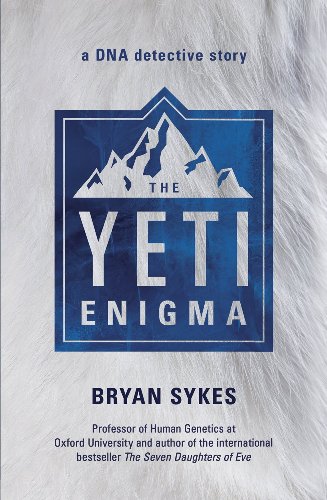 Sykes' book, The Yeti Enigma: A DNA Dectective Story, is available for pre-order on Amazon.com.
About Craig Woolheater
Co-founder of Cryptomundo in 2005. I have appeared in or contributed to the following TV programs, documentaries and films: OLN's Mysterious Encounters: "Caddo Critter", Southern Fried Bigfoot, Travel Channel's Weird Travels: "Bigfoot", History Channel's MonsterQuest: "Swamp Stalker", The Wild Man of the Navidad, Destination America's Monsters and Mysteries in America: Texas Terror - Lake Worth Monster, Animal Planet's Finding Bigfoot: Return to Boggy Creek and Beast of the Bayou.