Posted by: Chalupacabra on August 10th, 2015
A man visiting North Carolina with his Yorkshire Terrier was on the look out for bears – until a Bigfoot came along. Fortunately, Zippy sprung into action and scared the hairy intruder away. And it was all caught on video!
A reader in Henderson County sent in this video showing what he believed to be Sasquatch. Spotted Thursday morning near Hendersonville. Aug. 6, 2015
HENDERSONVILLE – A Boone man vacationing in Henderson County says he spotted – and videoed – what he believes to be a Bigfoot.
You'll have to be the judge on this one. Eric Walters just asks that viewers keep an open mind.
"Either there's a Sasquatch out there or someone is trying to play a practical joke," said Walters, who was walking his dog, Zippy, on Thursday morning when he spotted the creature.
Walters said he is renting a cabin on Buck Forest Road with his wife and another couple, and he shot the video on his phone.
An official with an Asheville vacation rental company, however, said Friday the video was shot at a rental cabin at 41 Gold Anchor Lane, off N.C. 9 south of Black Mountain, not in Henderson County.
Gay Weber, chief marketing officer with Carolina Mornings Inc., says the company's rental sign is clearly visible in the video. Weber also said he's familiar with the site because he's been there.
"I'm flattered that even Bigfoot knows that Carolina Mornings is the best vacation rental company in Western North Carolina," Weber joked Friday.
He said the company has been getting a lot of questions from people who watched the video and saw the rental sign.
"My inbox is blowing up," Weber said.
He said he has never seen Bigfoot on Gold Anchor Lane, "but it is a great cabin in a beautiful location."
Walters could not be reached for comment about Weber's assertion.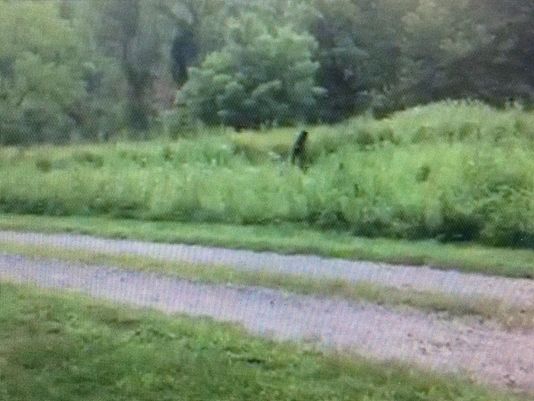 A man says the figure in this photo, taken Thursday in Henderson County, may be a Bigfoot.(Photo: Special to the Citizen-Times)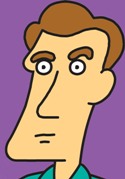 About Chalupacabra
Chalupacabra (a.k.a. Howard Goldthwaite) loves a good mystery. The scarier the better. You can hear him on the world famous Cryptocast with Craig and Monica. He has seven books available on Amazon. You can follow his ideological propaganda on Twitter.