Posted by: Craig Woolheater on August 4th, 2015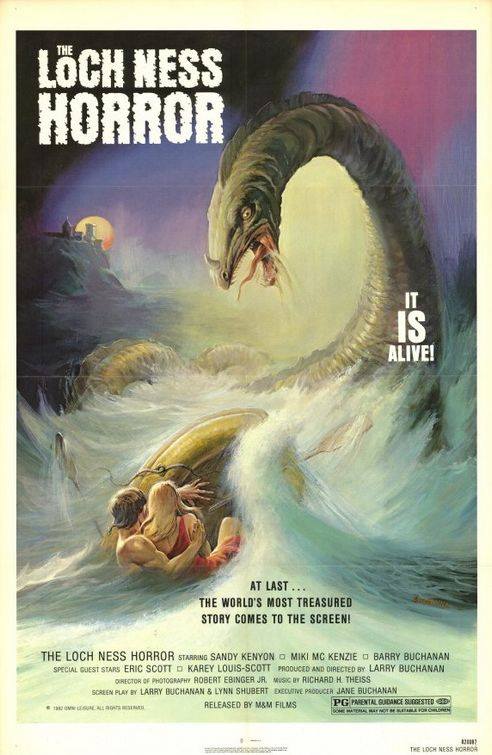 British cryptozoologist and author Neil Arnold has posted the following:
Cryptozoology In The Movies is the title of my next book; it's a book I began writing when I was a teenager back in the '80s. The book began as a short list, then several articles and was then shelved due to other commitments.
However, seeing as cryptozoology in movies has become increasingly popular over the last decade I thought the time was right to get the book out. Much of it is done and covers not just films but commercials, cartoons, television series, dramas. The book does not contain documentaries; and uniquely not only will it cover programmes, movies etc which feature Bigfoot, Yeti, Loch Ness Monster but it will also look at films etc featuring Mothman, Chupacabra, Jersey Devil, Lizard Man and more obscure alleged monsters ranging from allegedly extinct animals such as the Thylacine, to films etc about expeditions in search of such creatures. The book will also cover films etc about insect swarms, out of place animals, over-sized creatures and prehistoric survivors. I'm fully aware that numerous lists and even the occasional book has been written about Bigfoot films etc, but none anywhere near as exhaustive as my book and so this is where you guys come in.
If any of you guys can think of any obscure kids cartoons, animation, and other shows, soaps, drama, films, commercials that have mentioned cryptozoological creatures then feel free to comment. Those that can think of something I've not already mentioned will get a special mention in the thanks list of the book; but be warned…I've already listed thousands of entries so you're going to have to be good! I look forward to your ideas and input..
About Craig Woolheater
Co-founder of Cryptomundo in 2005. I have appeared in or contributed to the following TV programs, documentaries and films: OLN's Mysterious Encounters: "Caddo Critter", Southern Fried Bigfoot, Travel Channel's Weird Travels: "Bigfoot", History Channel's MonsterQuest: "Swamp Stalker", The Wild Man of the Navidad, Destination America's Monsters and Mysteries in America: Texas Terror - Lake Worth Monster, Animal Planet's Finding Bigfoot: Return to Boggy Creek and Beast of the Bayou.