Posted by: Craig Woolheater on September 26th, 2013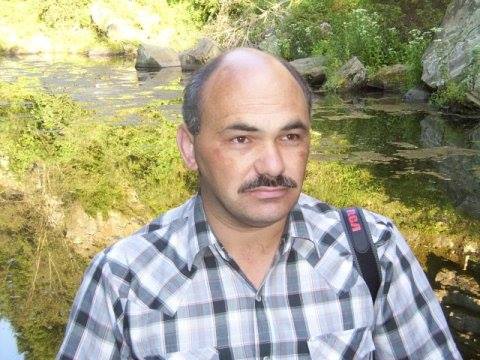 The "last" Bigfoot meeting for the Ohio Bigfoot Conference founder Don Keating has been announced. Please take the time to attend the meeting and thank Don for his 30 years of promoting the Ohio Bigfoot scene. Without him, the Ohio Bigfoot Conference would not have grown into one of the premier Bigfoot events nationwide.
I first attended Don Keating's Ohio Bigfoot Conference in 2000, and have gone back almost every year since then. He inspired me to create and host the annual Texas Bigfoot Conference starting in 2001,
From press release:
(Cambridge, Ohio) — "It's a meeting that's been in the works for 30 years".
That's the way Don Keating, founder of the longest running Bigfoot Study Group anywhere, describes the meeting coming up Saturday September 28th. The meeting will take place at Salt Fork State Park lodge and begin at 7 p.m.
Keating says this will be one of, if not the, final meeting he hosts on the Bigfoot subject. He says "my involvement in the weather has grown a good bit and much of my time is spent working on weather related items." Keating currently produces a daily "Weather in a Minute" video for the Cambridge, Ohio "Daily Jeffersonian" web site as well as his own personal weather site at www.ohiowx.com as well as two video reports of "Weather Almanac" for the Cambridge local TV 2 show "Talk of the Town".
"When I started my involvement in 1984 into the search for the Bigfoot, it was accidental. I have been at this for 30 years now. I have been to many places, interviewed hundreds of alleged eyewitnesses and seen a lot of things in the field. The meeting on the 28th will be a fraction of what I have seen, done, accomplished and much more. It will be a one of a kind meeting and quite possibly the last. The fact I have held meetings on a regular basis since 1985 is something no one else has done in a long time, if ever. I will also give my own personal opinion as to what is being reported, observed and so on."
A rather extensive power point presentation will be given and a few video or audio clips may be presented as well. The meeting is open to the general public and seating will be limited so it is suggested you arrive early for a good seat. As Keating said "It all started in 1985 and may be about to come full circle". Details on the meeting may be obtained by e-mail at eobic@yahoo.com
About Craig Woolheater
Co-founder of Cryptomundo in 2005. I have appeared in or contributed to the following TV programs, documentaries and films: OLN's Mysterious Encounters: "Caddo Critter", Southern Fried Bigfoot, Travel Channel's Weird Travels: "Bigfoot", History Channel's MonsterQuest: "Swamp Stalker", The Wild Man of the Navidad, Destination America's Monsters and Mysteries in America: Texas Terror - Lake Worth Monster, Animal Planet's Finding Bigfoot: Return to Boggy Creek and Beast of the Bayou.