Posted by: Craig Woolheater on January 24th, 2014
Nick Redfern wrote about Virginia Wade's books in Penthouse magazine in 2012 and mentioned here on Cryptomundo: Bigfoot in Penthouse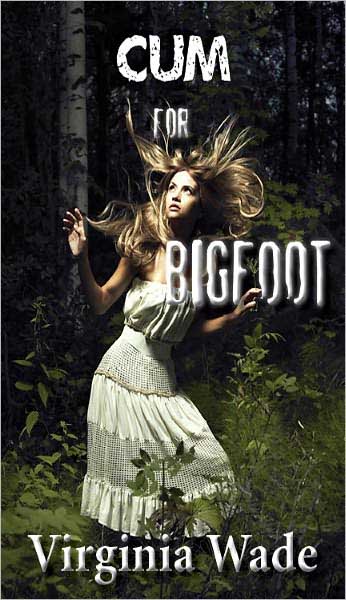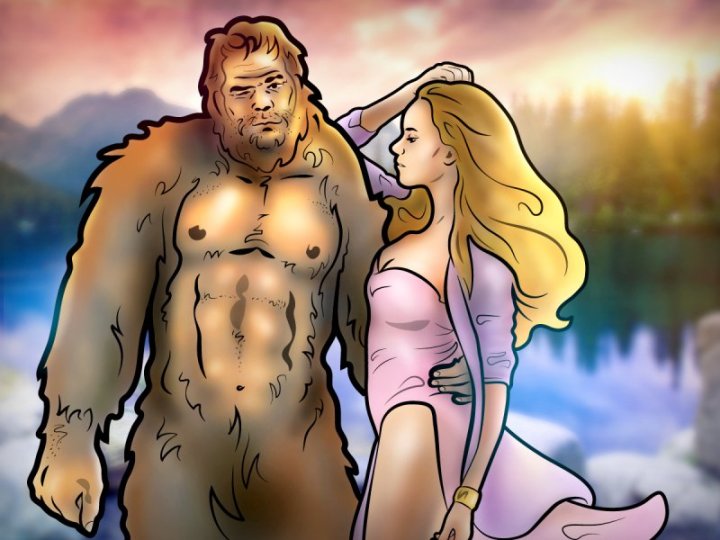 The author of the article below, Eric Spitznagel, has written about Bigfoot before, and it was featured here on Cryptomundo: Sex and Bigfoot in Texas
Author Virginia Wade's fiction debut follows a group of women who embark on a week-long camping trip to Mt. Hood National Forest. There, in the shadow of Oregon's highest mountain, they are kidnapped and sexually assaulted by a mysterious woodland creature.
The book, with the decidedly un-PG title "Cum For Bigfoot," is just the first of 16 fiction ebooks that Wade (a pen name) has written about the legendary beast sometimes known as Sasquatch, each detailing a series of graphic and often violent sexual encounters between the apelike creature and his female human lovers. Wade has made an exceptional living writing these stories.
It began in December of 2011. A stay-at-home mother from Parker, Colo., Wade had no ambition to be a published author and no real writing experience other than a few attempts at historical romance in the mid-90s. But then, she says, "I got this crazy idea for a story." So she sat down and wrote the entire book — more of a novella, at just 12,000 words — in a matter of weeks. She never even considered trying to sell it to a mainstream publisher. Instead, she went directly to Amazon's Kindle Direct Publishing, an online platform for self-publishing with a 70% royalty rate for authors. (The average royalty percentage for authors with mainstream publishers is between 8 and 15%.)
"Cum For Bigfoot" wasn't an overnight best-seller. "The first month, I think I made $5," Wade admits. But over the course of 2012, the book was downloaded well over 100,000 times. "And that was just Amazon," she says. "That's not counting iTunes or Barnes & Noble or any of the other places that sell self-published books." With no marketing muscle, no bookstore tours or print reviews or any of the publicity that most top authors use to sell books, she started bringing in staggering profits. During her best months, she says, she netted $30,000 or more. At worst, she'd bank around six grand — "nothing to complain about," she says.
She branched into other genres, penning ebooks like "Taken By Pirates" and "Seduced By The Dark Lord," but her "Cum For Bigfoot" series was the biggest money-maker. "I started cranking them out," she says. "If there was a market there for monster sex, I was gonna give it to them." She even brought in her family to help with the workload. "My dad, who's an English instructor, was my editor," Wade says. "My mom did the German translations" — including the equally popular "Komm für Bigfoot." "I even had my own 401k. It became a cottage industry."

Author Virginia Wade enlisted her family's help to meet the demand for her work.
Attack of the Pitchfork Brigade
In October, the online news site The Kernel published an incendiary story called "An Epidemic of Filth," claiming that online bookstores like Amazon, Barnes & Noble, WHSmith, and others were selling self-published ebooks that featured "rape fantasies, incest porn and graphic descriptions of bestiality and child abuse." The story ignited a media firestorm in the U.K, with major news outlets like the Daily Mail, The Guardian, and the BBC reporting on the "sales of sick ebooks." Some U.K.-based ebook retailers responded with public apologies, and WHSmith went so far as to shut down its website altogether, releasing a statement saying that it would reopen "once all self-published eBooks have been removed and we are totally sure that there are no offending titles available." The response in the U.S. was somewhat more muted, but most of the retailers mentioned in the piece, including Amazon and Barnes & Noble, began quietly pulling hundreds of titles from their online shelves — an event Kobo coo Michael Tamblyn referred to last month as "erotica-gate."
The crackdown was meant to target the obvious offenders, that included crypto-porn. Wade's sexy Sasquatch, not unlike the elusive hominid beast of legend, vanished without a trace.
But it wasn't just Bigfoot who was herded into extinction. Wade says that 60% of her titles disappeared from Amazon and other online bookstores. "They started sending my books randomly back to draft mode" — where new ebooks are uploaded and edited before going on sale — "and I'd get an email from them saying, 'We found the following books in violation of our content guidelines,'" she recalls. "But they wouldn't tell me why. There were no specifics. It was a huge guessing game trying to figure out what the issue was."
She altered the titles of several volumes in her blockbuster series, from "Cum For Bigfoot" to "Moan For Bigfoot," and they were returned to Amazon's shelves, but now they're only seen by readers searching for them specifically. "They can still be found in the store," Wade says, "but it requires extra digging." Even more confusing, only some of her titles were flagged by Amazon, so while some books are listed as "Moan For Bigfoot," others remain "Cum For Bigfoot."
Virginia Wade has a different plan. "Writing monster erotica has become a hostile work environment," she says. "I'm tired of the BS. It's just easier to write in a different genre and avoid the scrutiny." She hasn't written a monster sex ebook in months, and has instead focused her creative energies on books that don't involve hirsute creatures or kidnapped campers. Even if censorship weren't an issue, she's not sure if she has the inspiration for another sequel.
"I don't know where to go from here," she says with a sigh. "Each book was like another episode of a soap opera. I've already used the love triangle plotline. I've used the amnesia plotline. I've used the heroine-gives-birth-to-the-wrong-baby plotline, where the kid she had with Bigfoot turned out to be white instead of a little baby ape. I don't know where else I can take the Bigfoot fantasy. I'm out of crazy. I think I might be done."
She pauses, considering. "Well maybe one more," she concedes. "I have to finish up the series somehow. Give it a proper grand finale." She owes it to her longtime fans. Maybe something with genetically engineered Sasquatches, she thinks. Or just drop an A-bomb on Bigfoot and his love slaves and move on.
About Craig Woolheater
Co-founder of Cryptomundo in 2005. I have appeared in or contributed to the following TV programs, documentaries and films: OLN's Mysterious Encounters: "Caddo Critter", Southern Fried Bigfoot, Travel Channel's Weird Travels: "Bigfoot", History Channel's MonsterQuest: "Swamp Stalker", The Wild Man of the Navidad, Destination America's Monsters and Mysteries in America: Texas Terror - Lake Worth Monster, Animal Planet's Finding Bigfoot: Return to Boggy Creek and Beast of the Bayou.