Posted by: Craig Woolheater on May 10th, 2013
[display_podcast]
'Bushie' reveals tiger sighting in Tassie wilderness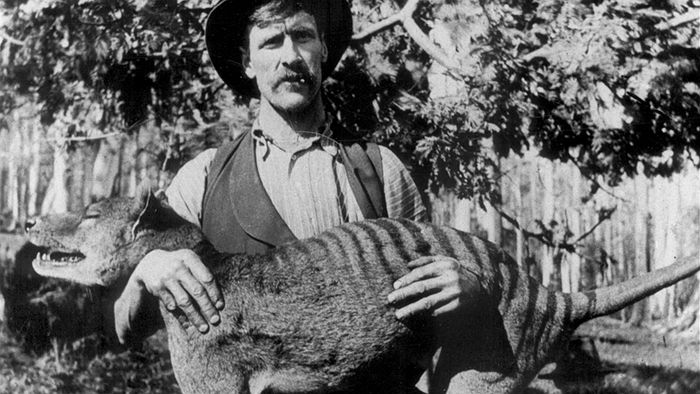 Since the death in captivity of the last known thylacine in 1936, there's been endless speculation that a small population of the animals may have survived.
One of the true believers is Col Bailey.
Describing himself as a bit of an old bushie, Col has spent much of the last 45 years scouring Tasmania for signs of the thylacine.
In his new book Shadow of the Thylacine – One Man's Epic Search for the Tasmanian Tiger, he documents this search and reveals a personal encounter with what he believes was a Thylacine in 1995.
In 1993 he met an old bushman named Bert who was living in a caravan at the edge of the Weld Valley, and who recounted several encounters with thylacines stretching back to 1946.
A couple of years later, while exploring the Weld Valley himself, Col Bailey came within five metres of an animal that he is convinced was a Tasmanian tiger.
He says the encounter lasted around 30 to 45 seconds.
"..there was no doubting what it was, and the longer I stood staring at the animal, the longer it stood its ground after first appearing to almost ignore me".
"It was shock, astonishment, disbelief, amazement all rolled in to one".
Read the rest of the article here.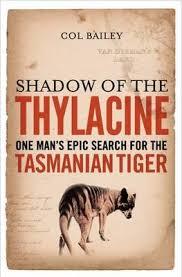 Shadow of the Thylacine is the haunting story of Col Bailey's relentless search for the Tasmanian tiger.
His extensive journey commenced unexpectedly in 1967 when he sighted a Tasmanian tiger along the shores of the Coorong in South Australia. Then, in 1993, a chance encounter with an elderly bushman unlocked a wealth of previously untold information that led Col into the vast and untrodden wilderness of Tasmania's Weld Valley.
Now the truth of this significant discovery can be revealed in this tell-all book about an animal the experts claim is long extinct and couldn't possibly still exist.
This is a thrilling Australian story.
For many people it's an irresistible notion – that Tasmanian tigers still exist somewhere deep in the Tasmanian wilderness.
About Craig Woolheater
Co-founder of Cryptomundo in 2005. I have appeared in or contributed to the following TV programs, documentaries and films: OLN's Mysterious Encounters: "Caddo Critter", Southern Fried Bigfoot, Travel Channel's Weird Travels: "Bigfoot", History Channel's MonsterQuest: "Swamp Stalker", The Wild Man of the Navidad, Destination America's Monsters and Mysteries in America: Texas Terror - Lake Worth Monster, Animal Planet's Finding Bigfoot: Return to Boggy Creek and Beast of the Bayou.