Posted by: Nick Redfern on June 13th, 2012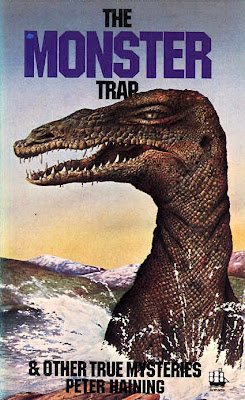 In an excellent, and lengthy, new post at his Shuker Nature blog, Dr. Karl Shuker digs deep into a story of definitive crypto-controversy proportions that begins like this:
"I first learnt about the existence of winged cats – which subsequently became an investigative passion of mine – when, as a teenager, I read a fascinating little book by prolific author Peter Haining entitled The Monster Trap and Other True Mysteries (1976). That same book introduced me to a couple of other subjects that I have since pursued in depth too – the Green Children, and the mysterious mini-mummy of Wyoming.
"Ironically, however, the chapter that interested me most of all (and which gave its title to the entire book) was also the one that has mystified me most of all – because, over 35 years later, and in spite of the fact that it is potentially of immense cryptozoological significance, its subject has resisted every attempt made by me to uncover any additional details regarding it. Consequently, I feel that it is now time to give this whole perplexing matter a long-overdue public airing online."
As for the nature of this perplexing matter that Karl refers to, it's the monster of Scotland's Loch Watten. Or, maybe, that's a non-monster…

About Nick Redfern
Punk music fan, Tennents Super and Carlsberg Special Brew beer fan, horror film fan, chocolate fan, like to wear black clothes, like to stay up late. Work as a writer.