Posted by: Nick Redfern on June 13th, 2012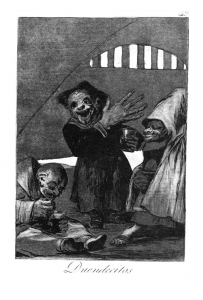 In a new post at Mysterious Universe, I begin:
"We've all heard about the antics of Bigfoot, but what about Littlefoot? Certainly, it's an undeniable fact that many reports emanating from Britain tell of encounters with not just large and lumbering, hairy entities, but with distinctly smaller critters, too. Centuries-old Welsh folklore, for example, tells of the Bwbach, an approximately three foot tall, hair-covered humanoid perceived by the folk of that era as a brownie or nymph…"
That particular beast of times long gone is far from being alone, however. Yep, that's right: Bigfoot and its hairy cousins around the world aren't always so big, after all.

About Nick Redfern
Punk music fan, Tennents Super and Carlsberg Special Brew beer fan, horror film fan, chocolate fan, like to wear black clothes, like to stay up late. Work as a writer.