Posted by: Seth Breedlove on September 27th, 2017
From director Aleksandar Petakov and producer Seth Breedlove, comes the first salvo in a new ongoing series from Small Town Monsters titled "On the Trail of…". The first mini-series will dive into the decades-long history of sightings of the lake monster known as "Champ", said to inhabit the waters of Vermont and New York's Lake Champlain. More On the Trail of… series will follow from Small Town Monsters.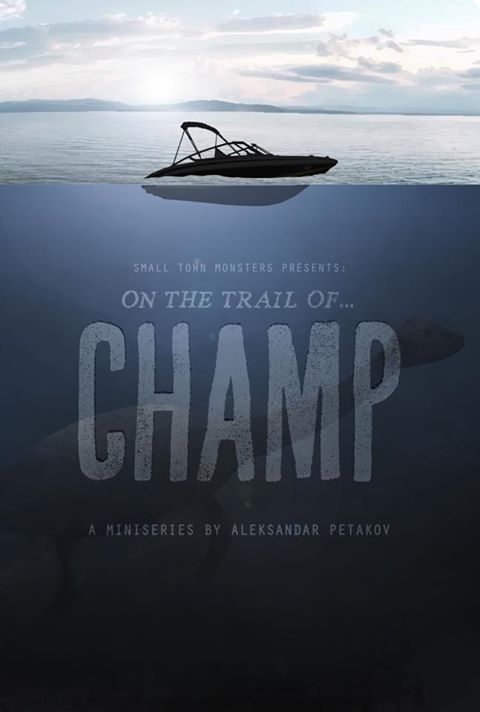 Aleksandar Petakov filmed the series over this past summer on location at Lake Champlain. He accompanied members of various Champ research groups as they searched for the creature, as well as interviewed witnesses and experts. Small Town Monsters expects this to be the definitive look at the lake monster subject. Petakov recently made waves when his Shyman of the White Mountains short film screened at the Vermont Film Festival. He is best known for his short, Mystery at Loch Ness and his ongoing YouTube series, Sasquatch: Out of the Shadows.
On the Trail of… Champ will be funded partially through the next Small Town Monsters Kickstarter campaign, expected to launch January 26th. Also coming from Small Town Monsters in 2018 are The Flatwoods Monster: A Legacy of Fear and Bray Road Beast. Their fifth film, Invasion on Chestnut Ridge, launches October 20th.

About Seth Breedlove
Seth Breedlove is a freelance investigative journalist, filmmaker, and radio show host. He has contributed content to numerous websites on a variety of topics. He served as a columnist for the Massillon Independent, helming a weekly column titled "Slice of Life" that ran on the front page of the paper. In addition to his column he has covered news stories and daily assingnments for the Medina Gazette. In 2014 he started SasWhat: a Podcast About Bigfoot with co-host Mark Matzke where each week they discuss the subject as a whole and interview various personalities from the field. Seth has also researched and examined historical Bigfoot reports from across the country, compiling an extensive database of newspaper articles dating back to the early 1800's.