Posted by: Craig Woolheater on February 18th, 2012
In my latest post here on Cryptomundo of this video, one Cryptomundian left a cryptic comment that I felt was worthy of a separate post.
Here are the video stills I originally posted back in 2006.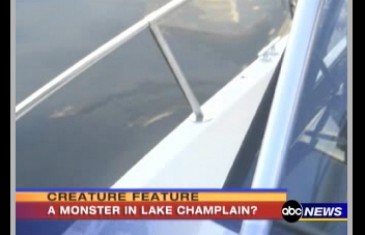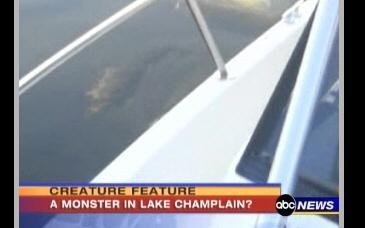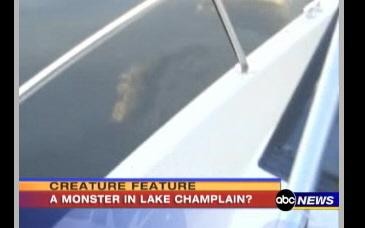 Cryptomundian Champ Voucher left the following comment:
The reason you never see this entire video is because the owner of it knows that what is in it is not a Sturgeon, Pike, Eels or a "bundle of mating water snakes" as his inquisitive lawyer was told by a roomful of "qualified" Ichthyologists. It is a previously unidentified 16 foot long, 7 foot wide, long necked monster with a gaping mouth that could probably bite off a hand. To see the entire 1st generation copy will cost you $4000 and no reproduction rights. But to see (and possibly identify) what these beasties are …. it's worth every penny ! These amazing animals will someday prove to be America's greatest Zoological discovery.Champ Voucher
Is this the real reason that the video was pulled from youtube?
Is it indeed a living, breathing, swimming plesiosaur?
UPDATE:
Everything I said originally comes straight from the horse's mouth. There is plenty more to this video and its history than has been revealed.

The people representing it have spoken to me in detail about it, and have relayed many things that are not publicly known.

ABC does not own any rights to it. I don't think it's a conspiracy as much as it representing a lawyer protected "Crypto-Cash Cow," with a price tag and legal restrictions applied that keeps it out of the hands of the general public.

Pete knows what he has. He is a champion Lake Trout fisherman. It's not a branch or a pike, sturgeon or anything that has been already identified in Champlain.

Fauna Communications will be releasing their findings on this video soon. They paid the price and then hired "one of the countries leading forensic evidence specialists" to examine it. They have size data, speed, depth and info like that coming. Plus Nat Geo has a new Champ special coming up in the Spring with Liz Von Muggenthaler + Fauna on board. I can't get a straight answer if the Bodette video is going to be shown on it.

There is a lot of detail on that big body part that is only hinted at in ABC's 3 second snippet. When it swims by, you see an impressively wide beast attached to that snake like neck.Champ Voucher
About Craig Woolheater
Co-founder of Cryptomundo in 2005. I have appeared in or contributed to the following TV programs, documentaries and films: OLN's Mysterious Encounters: "Caddo Critter", Southern Fried Bigfoot, Travel Channel's Weird Travels: "Bigfoot", History Channel's MonsterQuest: "Swamp Stalker", The Wild Man of the Navidad, Destination America's Monsters and Mysteries in America: Texas Terror - Lake Worth Monster, Animal Planet's Finding Bigfoot: Return to Boggy Creek and Beast of the Bayou.